Chaparral Pharmacy is extremely excited to announce that our patients and customers can contact us by using Facebook Messenger chatbot directly from our website to get prompt responses to their questions, even outside of our working hours!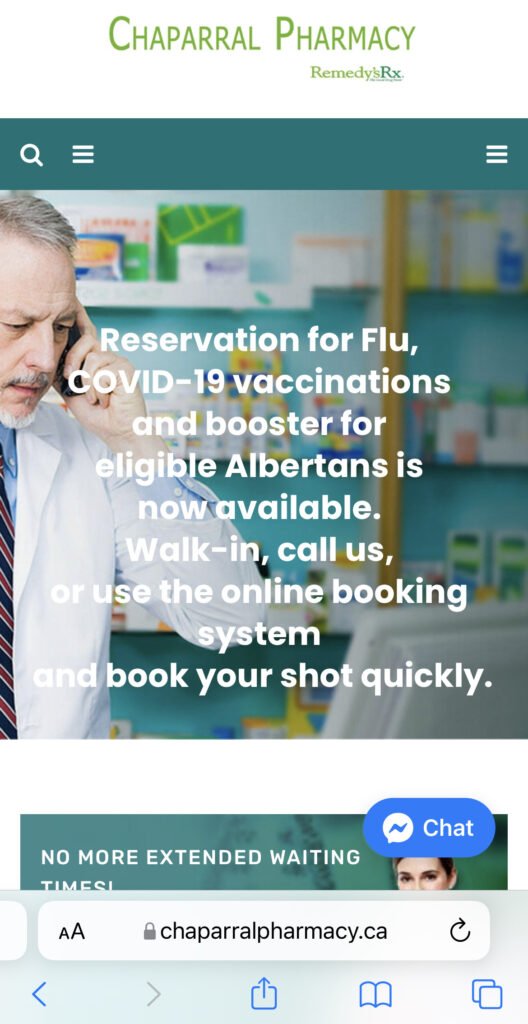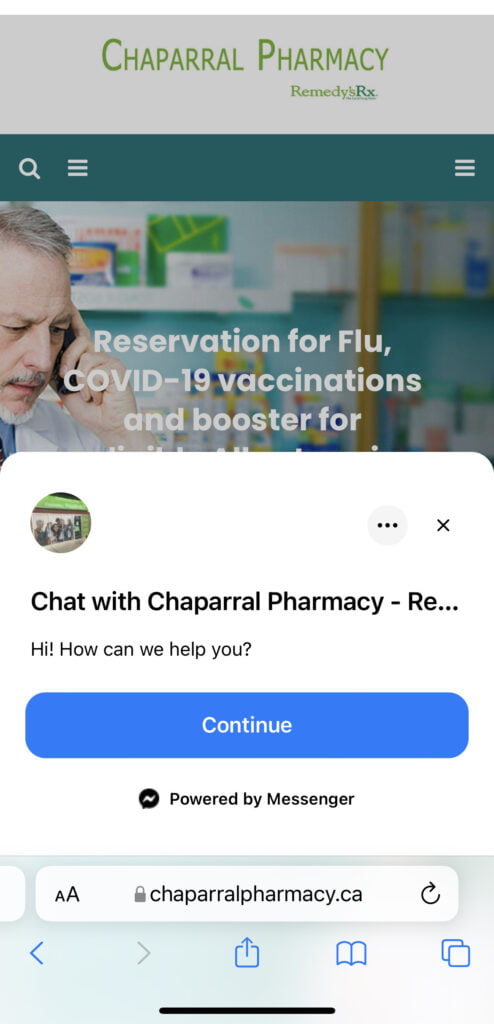 You don't need to have a Facebook account (but it is better to log in using your Facebook account instead of just signing in as a guest) to use this feature, but you need to be a Calgary resident for us to be able to help you.
You will find the blue Chat button at the bottom right of your screen for all devices.
You will also find three frequently asked questions. If you didn't find the answers you are seeking, you could begin the chat, and one of our staff will help you.