We have gone through crucial and important strides in Canada's pharmacy profession and field.
Nowadays, pharmacists as a part of the healthcare system face extreme pressures and challenges that range from tight budgets to an aging population to a stubborn global pandemic.
In this article, we will discuss six different points that discuss the past, present, and future challenges that pharmacists face in Canada.
1. A timeline of the pharmacy profession in Canada, highlighting significant milestones and changes
The history of pharmacy in Canada approximately spans over two hundred years of progressive steps. The following timeline is excellent for understanding how we came from 1827 to the latest developments:
1617: A Parisian pharmacist named Louis Hebert settled in New France (Quebec)
1788: All medical practitioners had to go through an examination
1829: Teasel's Drug store opens in Ontario
1855: Brunet Pharmacy opens in Quebec City
1869: Niagra Apothecary opens its doors to the public
1870 and 1871: Pharmacy Acts passed in Ontario and Quebec
1882: Ontario College of Pharmacy began operating a pharmacy school
1889: The first provincial pharmacy association is formed in Quebec
1907: The Canadian Pharmaceutical Association is formed
1921: The first national drugstore chain, Simpsons-Sears, opens in Canada
1947: The College of Pharmacists of British Columbia is founded
1953: The first pharmacy in Newfoundland opens
1973: The National Association of Pharmacy Regulatory Authorities is formed
1984: The first compounding pharmacy opens in Canada
1992: The Canadian Pharmacists Association and the National Association of Pharmacy Regulatory Authorities merge to form the Canadian Pharmacists Association
1998: The first pharmacist in Nunavut is licensed
2004: The Canadian Pharmacists Association becomes a signatory to the United Nations Convention on Narcotic Drugs
2009: The Canadian Pharmacists Association celebrates its 150th anniversary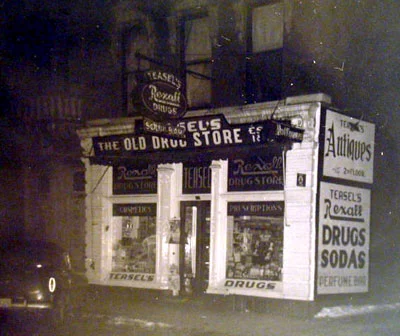 2. The role of pharmacists in Canada's healthcare system
Pharmacists have been integral to Canada's healthcare system for many years. They play an important role in helping to ensure that patients receive the best possible care. In addition to dispensing medications, pharmacists also counsel patients and offer advice on how to take medications correctly. They can also provide information on potential interactions between different medications. They also work closely with other healthcare professionals, such as doctors and nurses, to ensure that patients receive the best possible healthcare.
Pharmacists in Calgary and Alberta in general have an important role that keeps increasing in importance over time. Alberta pharmacists have more prescribing authority than pharmacists in other Canadian provinces and can manage and adapt schedule 1 drugs (upon getting their APA or authorized prescription authority) according to specific guidelines. They can also administer any drug by injection (if they got their injection certificate) and order and interpret lab tests.
3. The history of pharmacy education in Canada
Pharmacy education in Canada has a long and rich history. The first Canadian pharmacy school, the Ontario College of Pharmacy, was founded in 1892. Since then, many other pharmacy schools have been established, and the education offered by these schools has evolved to meet the changing needs of the pharmacy profession.
One of the key changes that has taken place in pharmacy education is the move from a diploma to a degree program.
In the early days of pharmacy education in Canada, diploma programs were the norm. However, in the 1980s, the Ontario College of Pharmacy became the first school in Canada to offer a degree in pharmacy. This change was largely driven by the need for pharmacists to be more knowledgeable about the scientific basis of their profession.
Today, almost all pharmacy schools in Canada offer a degree in pharmacy. In addition to providing students with a strong scientific foundation, pharmacy degree programs also include training in the clinical aspects of pharmacy practice. This training allows graduates to work in various settings, including community pharmacies, hospitals, and long-term care facilities.
4. How pharmacy has evolved over the years in Canada
Pharmacy has come a long way over the years in Canada. The pharmacy landscape has changed dramatically from small, family-owned pharmacy businesses to a collection of large corporate pharmacy chains, banner pharmacies, and small independent pharmacies.
One of the first major changes to the pharmacy in Canada was the introduction of the drugstore. Drugstores were originally small, independent stores, but they began to merge and form large chains over time. This led to a decline in the number of independent pharmacies and a rise in the number of corporate chains.
Another major change to the pharmacy was the arrival of pharmacy technicians. Pharmacy technicians are now an essential part of the pharmacy team; they help provide patients with the medications they need. They are also responsible for performing many of the day-to-day tasks in the pharmacy.
The pharmacy landscape in Canada is always changing, and it will be interesting to see how it evolves over the years to come.
5. The impact of technology on pharmacy in Canada
Pharmacy in Canada has evolved over the years with the help of technology. For example, the introduction of computerized pharmacy systems has allowed for more efficient and accurate prescription processing. Additionally, the internet has allowed for the widespread distribution of information about medications and their potential interactions. This has led to increased patient safety as they can better make informed decisions about their health. In addition, online pharmacies have allowed for greater access to medication for those who may not have access to traditional pharmacies.
6. The future of pharmacy in Canada
The future of pharmacy in Canada is a topic that is constantly being discussed and debated. There are many factors that will contribute to the future of pharmacy in Canada, including changes in the healthcare system, advances in technology, and the evolving role of pharmacists.
There are many challenges that pharmacies will face in the future, such as increasing competition from large retailers and the growth of online pharmacies. However, pharmacies can also capitalize on new opportunities, such as expanding pharmacists' roles in the healthcare system and developing specialty and compounding pharmacies.
The future of pharmacy in Canada is both exciting and uncertain, but it will be fascinating to see how the profession evolves over the coming years.
Thanks for reading this blog post. If you like it, please share it using the buttons below with your friends, family, and colleagues.